Tracker Utilities
The tracker utilities area is divided into three sections: Clear annouce log, Optimize tables and Import forum groups. Please look at the sample image below: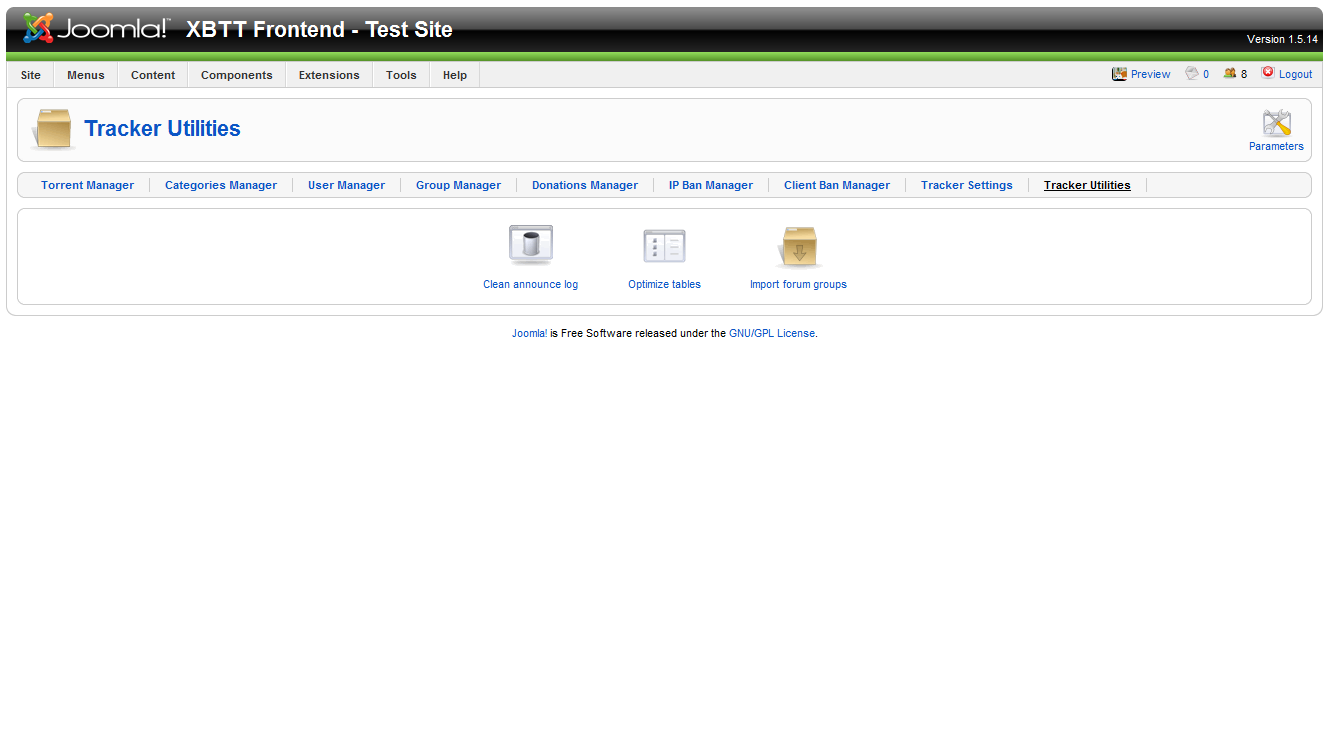 Clean announce log: It removes the extra announces from the announce_log table since they are not used
Optimize tables: Optimizes the tables in your joomla installation, including the tracker tables.
Import forum groups: If you have the 'Forum integration' setting enabled this option will remove the current groups and import the ones you have in the configured forum.